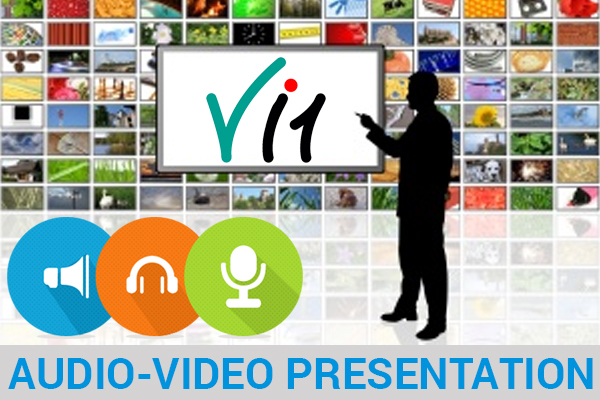 Audio-Video Presentation Services in Ahmedabad
Audio video CD presentation provide design layout products, services with animation, photos with effect, web links which includes website and e-mail addresses and also provide integration between these media. Audio video presentation includes video clips, images, voice, music, text and integration between these components.
In vi1, we provide audio and video cd presentation in ahmedabad with quality work. We provide video with amazing visual effect and audio with good sound quality which gives professional and eye catching look to the audio & video CD presentation.
Advantages of audio video cd presentation :
Information with best Visual effects
Provide good sound quality
Eye catching layouts
Integration of various media