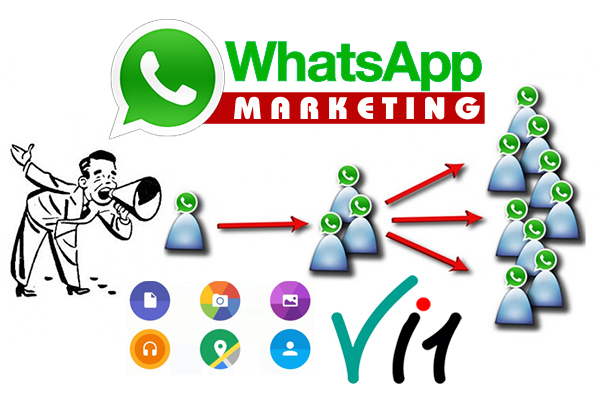 Whatsapp Marketing Ahmedabad
India has crossed 100 million WhatsApp users, among 1 billion WhatsApp users globally, which has evolved a huge platform for businesses to stay connected with the audience. Vi1 is the Ahmedabad based marketing company, has already established a strong niche in the internet marketing, now coming with a new concept of WhatsApp marketing to leverage the million of WhatsApp users and lead as the best WhatsApp Marketing service provider.
Our team of marketing possesses strong business acumen to develop WhatsApp marketing strategies that boast a capability to boost your business swiftly and effectively by way of WhatsApp text, image, vCard, video messaging and audio messaging. Moreover, our marketing team utilizes a redundant network of servers to accomplish WhatsApp marketing service in the stipulated time frame and to ensure maximum successful message delivery.
This WhatsApp marketing service is available for each and every B2B and B2C segments, inclusive of school, colleges, education, industries, commercials, banking/ insurance/ finance, real estate, entertainment, pharmaceutical, travel, logistics, healthcare, spa, saloon, designing, manufacturing and other analogous segments.
By owing every small to large business, we proffer different WhatsApp marketing plans so as can choose one that match to their pocket.
| | | |
| --- | --- | --- |
| Sr. No. | Qty | Rate |
| 1 | 25,000 | ₹12,500 (0.50 paisa/MSG) |
| 2 | 50,000 | ₹20,000 (0.40 paisa/MSG) |
| 3 | 1,00,000 | ₹35,000 (0.35 paisa/MSG) |
| 4 | 2,00,000 | ₹60,000 (0.30 paisa/MSG) |
| 5 | 5,00,000 | ₹1,25,000 (0.25 paisa/MSG) |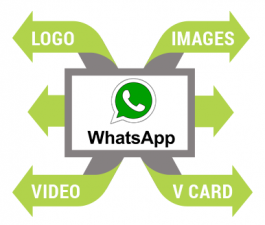 The offered WhatsApp Marketing service is available in English as well as Hindi language and can be accessible for every marketing plan. Moreover, through offered Bulk WhatsApp Text, Images, Audio, Videos, vCard service your business can be accessible all around the world / country / city, the selection of the area is solely depends upon the client's requirement.
Our WhatsApp marketing service features comprise:
100% guaranteed delivery
1500 character limit per text SMS
5 images send in one time
Available for .jpg, .gif, .png image format
10 am to 8 pm sending time
Guaranteed delivery within 30 minute to 3 hours
Call, SMS and Email customer support service
Mobile Data will be filtered for WhatsApp numbers.
100% Payment in advance.
You can send text message (1500 characters), 5 image file (1mb size), Audio file (mp3 format, 2mb), video file (mp4, 3mb), visiting card and map location.
You can also check delivery reports.
Minimum quantity required for reseller is 1, 00,000 and the price is same for each and every quantity above 1, 00,000.