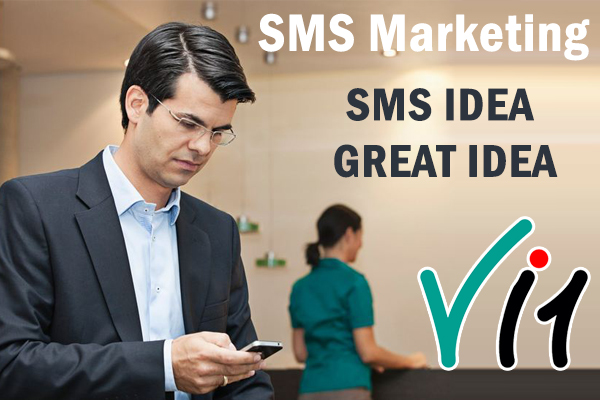 SMS Marketing is the cheapest marketing solution which is used for the Brand promotion, marketing of the product, brand awareness and sales etc. SMS Marketing is the cheapest interactive media to interact with the customers, visitors and others. It is very effective and very popular strategy. It is easy to maintain and very comprehensible.
SMS Marketing Services is useful to send bulk SMS marketing and you can also create groups utilizing them. It is feasible in all languages; hence anyone can use SMS technique in language like, Hindi, English, and Guajarati etc.
Advantages of SMS Marketing in ahmedabad :
Communication in all languages
Can get detailed SMS reports
Provides Instant delivery of the message
Unlimited Validity
Marketing through the Mobile's SMS (Short Message Service) became increasingly popular in the early 2000s in Europe and some parts of Asian countries when the business started to collect mobile phone numbers and send off wanted or unwanted content. In today's modern world, nearly everyone has a Smartphone, and almost everyone known to text.
SMS marketing (short message service marketing) is a technique that uses permission-based text messaging to spread promotional messages. Nearly 98%of all text messages are read within 5 minutes. Text messaging is the easiest and fastest way to reach all your contacts and build the better relationships that are more meaningful, personal and productive. It is very effective and very popular strategy. It is easy to maintain and very comprehensive. . We do not join any client with commitments or contracts. Our client only pays for used services.
Bulk SMS Price in Ahmedabad
| | | | | |
| --- | --- | --- | --- | --- |
| SMS Packages | Cost Per SMS | Amount | Service Tax Extra @ 15% | Paid Amount (Rs.) |
| 10000 sms | 0.20 | Rs. 2000 | Rs. 300 | Rs.2300 |
| 25000 sms | 0.18 | Rs. 4500 | Rs. 675 | Rs.5175 |
| 50000 sms | 0.17 | Rs. 8500 | Rs. 1275 | Rs.9775 |
| 100000 sms | 0.16 | Rs. 16000 | Rs. 2400 | Rs.18400 |
A cloud infrastructure refers to the hardware and software components which includes servers, storage, networking and virtualization software that are needed to support the computing requirements of a cloud computing model. Vi1 has its own SSD powered cloud datacenter platform to ensure high speed, highly stable system; due to the cloud infrastructure we are able to increase capacity anytime. Cloud infrastructure, multiple operators each locations, redundant power supply, redundant network, 24×7 live monitoring ensures you continue service. We at Vi1 have huge capacity due to own cloud datacenter optical fiber connectivity with operator. We are able to process a "Million" voice calls in a day. We are having our own cloud telephony technology so we are able to do customization any time as per the requirement.
Bulk sms
Bulk sms service provider
Bulk sms service Ahmedabad
Bulk sms software
Bulk SMS India
SMS Company Ahmedabad
SMS Company in Baroda
SMS Company in Surat
SMS Company in Rajkot
SMS Company in Mehsana
Cheap SMS Ahmedabad
Bulk SMS Gateway Ahmedabad
SMS Marketing Ahmedabad